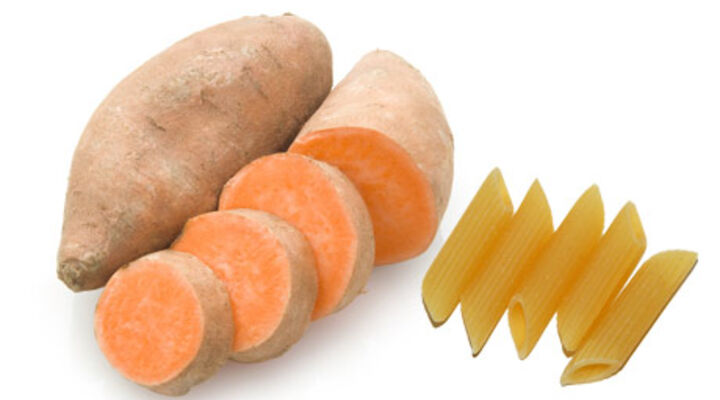 0

-

SuperValu Onion

finely sliced

1

-

Sweet Potatoes

peeled and cut into cubes
Method
(from 6 months)
Cook the pasta as per pack instructions, drain and set aside.
Place the sweet potato in a saucepan and just cover with water and cook for approx 20 minutes until softened.
Gently sauté the onion and garlic in a small pan and cook until translucent and softened, add the peas for the last couple of minutes cooking.
Pour the sweet potato, onion, garlic, peas and milk into the food processor and blend.
Serve with some chopped pasta or if you prefer a smoother consistency add the pasta to the food processor for a final pulse or two.