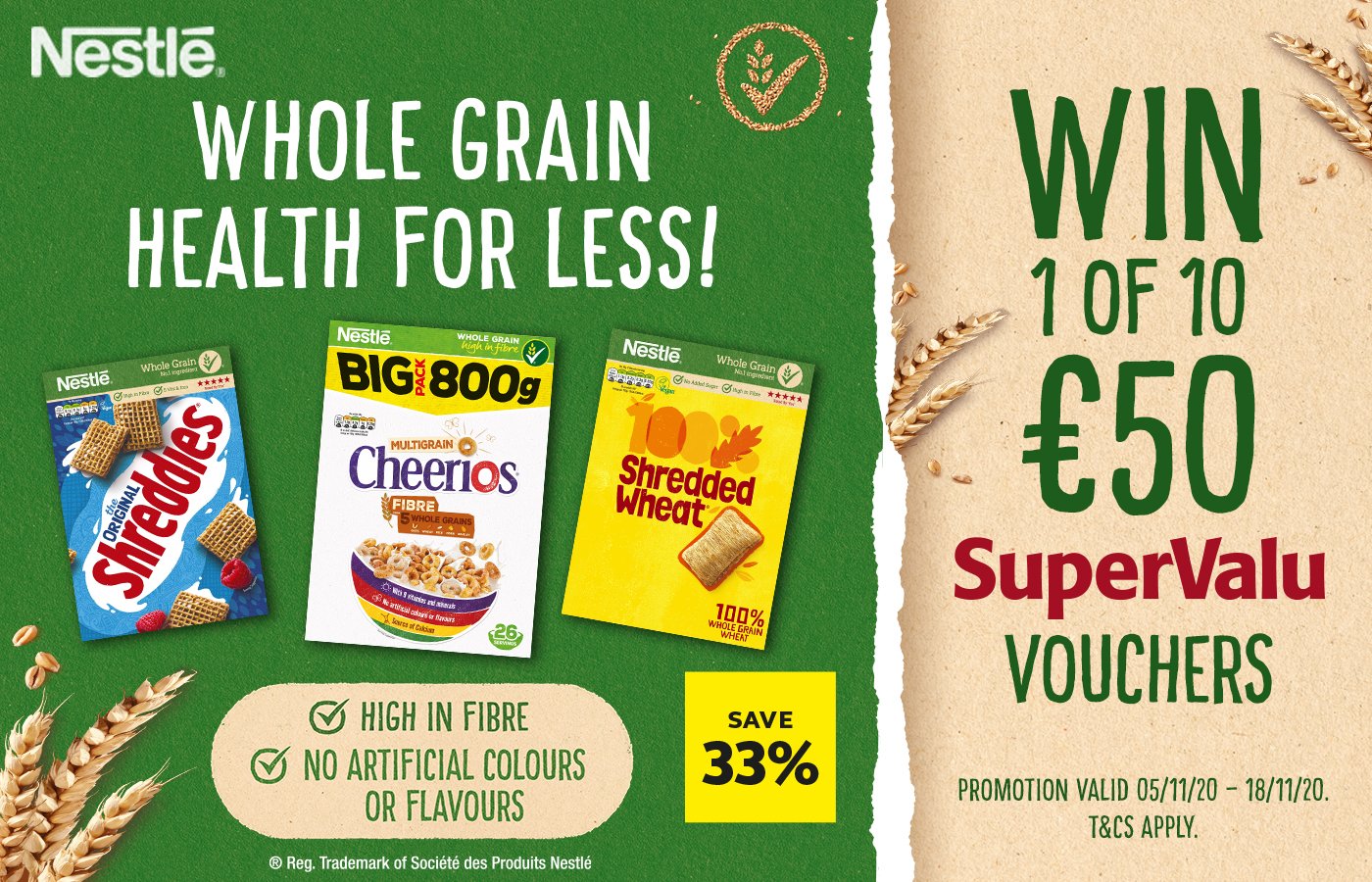 Be in 

with 

a chance to win one of 10 SuperValu vouchers each worth €50
A balanced breakfast helps you get ready to start the day. Cereal is a delicious way to get the most out of your breakfast. Just pour the cereal, add milk and your favourite fresh fruit, and there you have it. A balanced breakfast in just a few minutes. 
At Nestlé Breakfast Cereals we understand that whole grain is recommended as an important part of a varied and balanced diet. So, wherever you see the bold, bright green banner with the whole grain tick on our packs, you can be sure the cereal contains at least 8 grams of whole grain in each serving.  
Guaranteed!  
That's pretty helpful when you're rushing round your local SuperValu and there is no time to think, let alone read the small print. 
So, what's good about whole grain? 
Whole grain provides a range of vitamins, minerals, fibre, starch and other nutrients – that's why it's often recommended we eat three to five servings a day. But research shows we're not getting enough. Fortunately, breakfast is a good way to get some whole grain first thing. So, we're always working behind the scenes to make sure our breakfast cereals give you and your family a daily dose of the good stuff. 
Nestlé Whole Grain cereals. Great starts with whole grain. 
To celebrate Nestlé Whole Grain Cereals, we are giving away 10 SuperValu vouchers each worth €50.  
For a chance to win, all you need to do is answer the question below.   
Terms and Conditions apply.