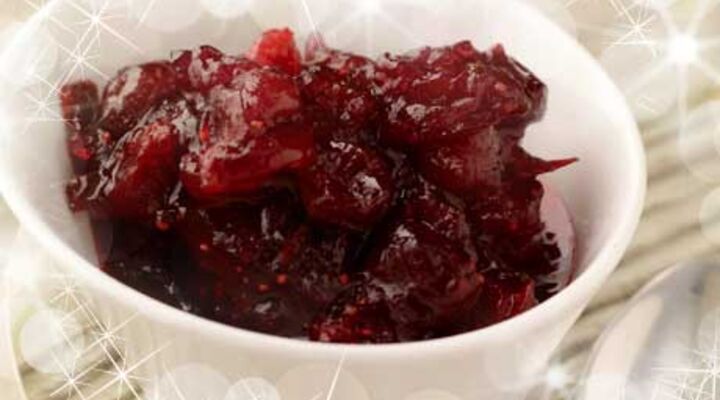 RECIPE OVERVIEW
Relish is a great way to make Christmas dinner that bit more delicious!
Method
Place all the ingredients into a saucepan and allow to come to the boil.
Reduce the heat and allow the cranberries to cook down gently. This will take about 10–15 minutes on a very low heat.
Transfer to an airtight container and keep refrigerated for up to two weeks. If you wish you can store the relish in a jar with the cinnamon stick still intact.
Top Tip
This is also delicious on St. Stephen's Day mixed into some yogurt and served with toasted granola as a mid morning snack.