In 2018 the SuperValu Signature Tastes Range won a total of 79 AWARDS - a testament to the quality of the ingredients in the range. Sourced with care using the finest ingredients. See below a highlight of the meats which have won numerous awards across our range.
Our Greatest Award Winners
SuperValu Signature Tastes Irish Hampshire Smoked Rack of Bacon
Supplier Oliver Carty.
Winner of the prestigious Golden Fork at the 2018 Great Tastes Awards. There is only ONE Golden Fork awarded for Ireland in any given year - it is the best of the best! Smoked for 5 hours over beechwood, this is a delicious succulent product.

SuperValu Signature Tastes Striploin Steak
The World Steak Challenge Awards took place in London, where 83 steaks from 17 countries were entered. All steaks were assessed by an expert panel which included chefs and food writers. The SuperValu Signature Tastes Striploin was awarded a Bronze medal.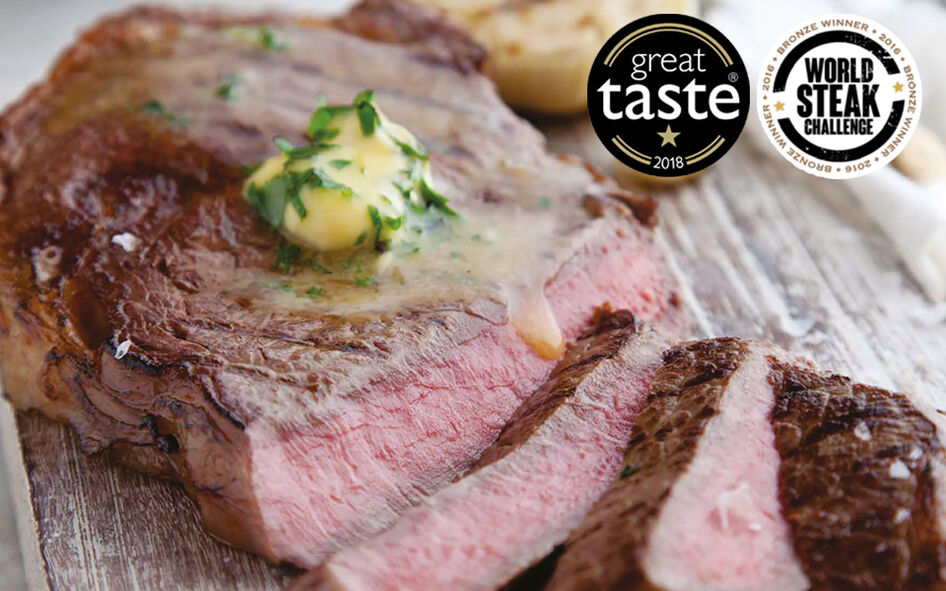 Some of our other most recent Signature Tastes award winners for 2018 include:
 Blas Na Heireann
Gold - SuperValu Signature Tastes Irish Hampshire Smoked Bacon Loin
Bronze - SuperValu Signature Tastes Free Range Bronze Turkey Joint with Stuffing
Bronze - SuperValu Signature Tastes Hereford Bonein Rib Roast 
Bronze - SuperValu Signature Tastes Fresh Irish Corn Fed Chicken Supremes
Chef - SuperValu Signature Tastes Irish Hampshire Ham Fillet
Great Taste
3 Stars - Signature Tastes Smoked Rack of Bacon
2 Stars - Signature Tastes Hampshire Smoked Silverside Ham Fillet 1.2kg
2 Stars - Signature Tastes Premium Easy Carve Hampshire Gammon
2 Stars - Signature Tastes Premium Hampshire Butcher Style Ham Fillet
2 Stars - Signature Tastes Striploin Steak 450grm
2 Stars - Signature Tastes Hereford Striploin Roast
1 Star  - Signature Tastes Beef Fillet 370grm
1 Star - Signature Tastes Free Range Bronze Turkey Joint with Stuffing 
World Steak Challenge
Bronze - SuperValu Signature Tastes Rib Eye 450g
Salute to Excellence
SuperValu Signature Tastes Hereford Steak with Peppercorn Butter 430g