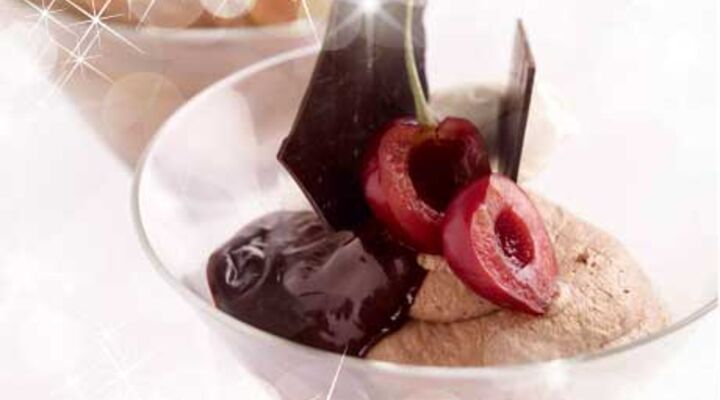 RECIPE OVERVIEW
This is the simplest recipe for chocolate mousse you will ever prepare. There are many variations to this recipe as well. If you wish you can use either milk or white chocolate as well although it is worth remembering that white chocolate is the most difficult to work with.
Method
Melt the chocolate in a heatproof bowl set over a pan of simmering water.
Leave to cool a little.
Lightly beat the egg yolks and then whisk into the melted chocolate until well combined. The mixture will stiffen immediately at this stage but don't panic.
Whip the cream in a bowl until you have achieved soft peaks and then whisk into the chocolate mixture. The cream will soften the mixture down and loosen its consistency.
In a clean bowl whisk the egg whites until very stiff and gently fold them into the chocolate cream mixture. This will add air and lightness to the actual mousse.
Divide the mousse between some fancy martini glasses and allow to chill for at least 1 hour before you serve with some fresh fruit.
Additional Notes
Sometimes I use some whipped cream in between some layers of chocolate mousse to give a layered effect in the glass. You can add other ingredients to this mousse as well if you wish: chopped nuts, grated orange zest, variety of liqueurs etc.