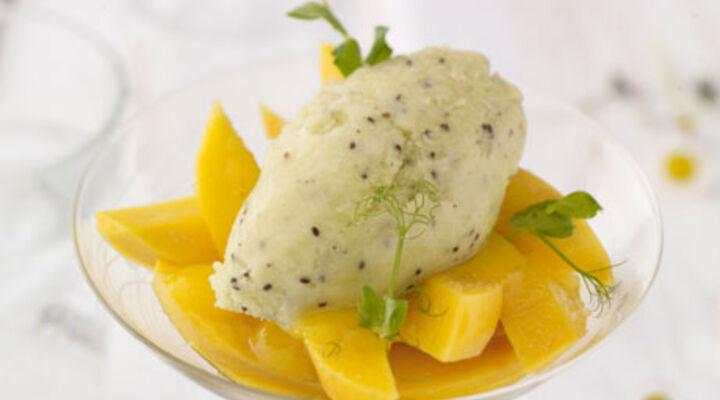 RECIPE OVERVIEW
This recipe for Passionfruit and Manfo Salad is made in minutes, and truly delicious. Combine this with a clean, fresh and ice-cold sorbet for the perfect cool me down during the hot summer months.
85

g

SuperValu Brown Sugar

1

-

SuperValu Lime

juiced

3

-

SuperValu Mango

peeled

3

-

SuperValu Passionfruit
Method
Peel and slice the Kiwi and place into a freezer bag and add the water and sugar and place in the freezer until frozen. Just before serving remove from the freezer and blend in a food processor, this will give the perfect consistency.
Remove the stone from the mango by slicing the fruit in half then hitting the stone with a sharpened knife, once the blade is embedded in the stone, lift it from the fruit.
Thinly slice the mango flesh into strips and set aside. Slice the passion fruit in half, then using a spoon remove the pulp into a bowl, add the sugar and lime juice and once the sugar has dissolved add the mango slices.
Allow the flavours to permeate.
Serve the fruit in a glass bowl with a scoop of Kiwi sorbet.
Be the first to add a review.