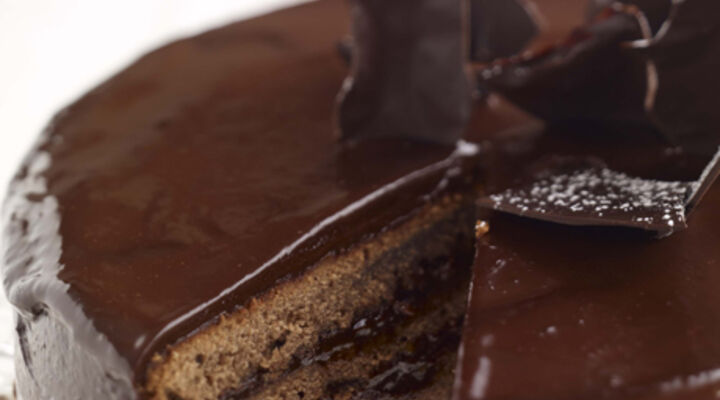 RECIPE OVERVIEW
This makes a lovely treat for mum on mother's day. It lasts a couple of days as well which makes it even better.
Cake
150

g

Dark Chocolate

melted (Or 2 heaped dessertspoons cocoa powder)

225

g

SuperValu Butter

softened
Method
Grease a 9 inch deep round tin. If you wish you can put a disc of parchment on the bottom of the tin if you are nervous about them coming out of the tin.
Preheat oven to 180C/375F/Gas Mark 4.
In a large mixing bowl, cream the butter and sugar together until light and fluffy. This should take 5-6 minutes. Add in the eggs and mix completely.
Next sieve the plain flour with the baking powder (You could use self raising flour instead of these two ingredients if you would prefer.)Add the flour into the mixing bowl with the butter and eggs and mix until completely smooth.
Meanwhile either in the microwave or over a saucepan of boiling water melt the chocolate and add to the sponge mixture.
Pour into prepared cake tin and bake in the oven for 45-50 minutes or until a skewer inserted in the centre comes out clean. When baked transfer to a wire rack and allow to cool.
Icing
Put the cream into a small saucepan and bring to a rapid boil. Pour the boiled cream onto the chopped chocolate and mix well. This is now ready to use.
Assembly
Using a sharp knife horizontally split the cakes in three equal pieces.
Sandwich these cakes together with some apricot jam and a little of the chocolate ganache. Roughly spread the remainder of the ganache on the top.
Garnish with fresh fruit and serve or alternatively you can use a little melted white chocolate to drizzle or write on the top.
Be the first to add a review.