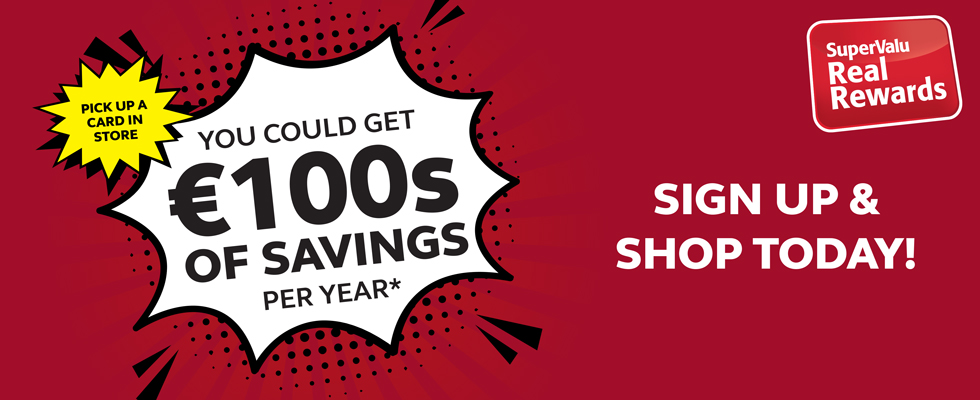 Get hundreds of savings every year with the Real Rewards Programme!
Do you shop with Supervalu in-store or online every week? Well you could be missing out on hundreds of savings EVERY YEAR!
Simply follow a few easy steps and you could be on your way to making some seriously great savings!
Fully register your card at SuperValu.ie/rewards
Download the Real Rewards App for exclusive vouchers
Scan your card every time you shop
Link and save with our partners


To avail of all of the benefits of the Real Rewards Programme you must shop in SuperValu (in store or online) on, at least, a weekly basis;
Step 1: Sign up and register to the Supervalu Real Rewards Programme.
Step 2: Download the Real Rewards App for access to exclusive app vouchers for a limited time only.
Step 3: Link your Visa card to your Rewards Account.
Step 4: shop via eShops using your Real Rewards account.
Step 5: Link your Real Rewards account to our Programme Partners.