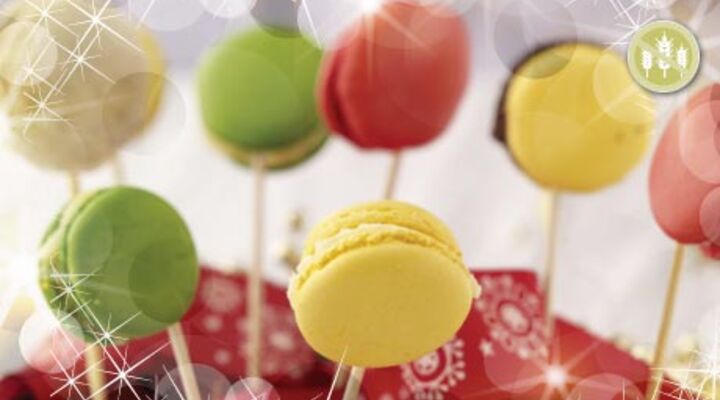 RECIPE OVERVIEW
Macarons are tiny almond cookie sandwiches with a delicious filling that can be varied. Macarons should be slightly chewy, with a crunch and should not crumble easily. I would recommend using a kitchen scales as measurements need to be precise
200

g

Fresh Egg

whites only

250

g

SuperValu Ground Almonds

450

g

SuperValu Icing Sugar

2

-

SuperValu Vanilla Pod

seeded
Method
Line a baking sheet with a layer of greaseproof paper.
Preheat oven to 150°C/300°F/Gas Mark 2.
Sift the ground almonds and icing sugar into a bowl and add the vanilla seeds.
In a separate bowl beat the eggs whites until stiff, adding the caster sugar one spoonful at a time.
Gently fold the meringue mixture into the dry ingredients with a spatula and combine until fully incorporated.
For coloured macaroons add the food colouring at this stage.
Using a piping bag fitted with a nozzle, pipe the mixture onto the lined baking sheet.
Once the tray has been filled with the piped macaroons, tap the tray against the work surface then leave the macaroons aside at room temperature for 4 hours until a slight crust forms on the surface.
Place the tray into the preheated oven for 12-14 minutes.
Leave to cool before removing from the baking sheet.
Meanwhile, to prepare the chocolate ganache: boil the cream in a small pan and pour over the chocolate cut into small pieces.
Stir until a smooth ganache is achieved.
Top Tip
Open the oven door every 3-4 minutes to allow any steam to escape, this will ensure the exterior doesn't crack and a smooth finish. *Check Coeliac Society of Ireland Food List for gluten free brands.
Be the first to add a review.